The Discover Science Lecture Series at the University of Nevada, Reno brings renowned scientists and science lecturers from around the country to share their knowledge with the community.
"Science encompasses a wonderfully diverse collection of explorations into the unknown," said Jeff Thompson, dean of the UNR College of Science. "Come and experience the universe of science as the best scientists on the planet visit Nevada for our lecture series. It's a wonderful opportunity for students, faculty and the public."
Lectures will be in an online webinar format until further notice. They are normally held in person at the Davidson Mathematics and Science Center on the University campus.
Yellowstone Wolves: The First 25 Years - Thursday, September 9, 2021. A lecture by Doug Smith, ecology, evolution and conservation biology program alumnus from UNR and Yellowstone Wolf Restoration Project lead. It's free to attend, but you must register for this online lecture, which starts at 7 p.m.
Source: University of Nevada, Reno.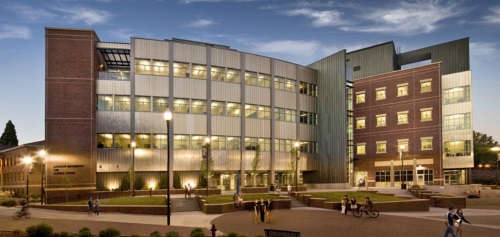 Davidson Mathematics and Science Center at University of Nevada, Reno. Photo courtesy UNR.
Sponsored Links
Sponsored Link