Free presentations from the Historic Reno Preservation Society are open to the public. These programs are for you if you are a local history buff or just want to know more about how and why Reno and northern Nevada got to where we are today.
Saints, Sinners and Sovereign Citizens - Tuesday, February 8, 2022, 5:30 p.m. John Smith discusses his new book about the grazing rights battle between Nevada rancher Cliven Bundy and the federal government that resulted in a tense, armed standoff between Bundy's supporters and federal law enforcement officers. It places the Bundy conflict into the larger context of the Sagebrush Rebellion and the long struggle of the use of public lands in the American West. Presented by John Smith is a journalist and author. Visit the Historic Reno Preservation Society website to register and for webinar details.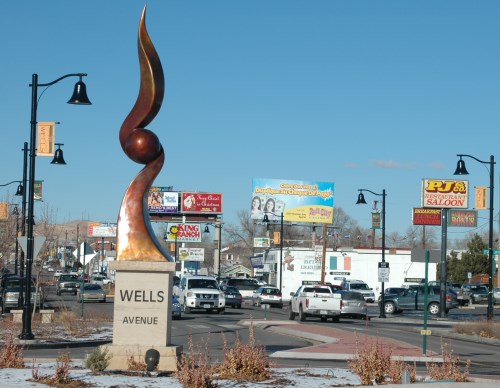 Reno's historic Wells Avenue neighborhood. Photo © Stan White
Source: Historic Reno Preservation Society.
Sponsored Links
Sponsored Link