Free presentations from the Historic Reno Preservation Society are open to the public. These programs are for you if you are a local history buff or just want to know more about how and why Reno and northern Nevada got to where we are today.
Mrs. Mackay and the Bonanza King: A Chautauqua Presentation - Sunday, November 13, 2022, 12 noon. Born in New York City in 1843, Louise Mackay spoke four languages and became known for her quick wit, generosity and charm, and was a hostess of international fame in Paris and London. But her focus was always on her husband John Mackay, her children and extended family. Louise and John met in 1866 and they were married in Virginia City. Presented by Veronica Fraser. At the Downtown Reno Library, 301 S. Center Street. Visit the Historic Reno Preservation Society website for more details.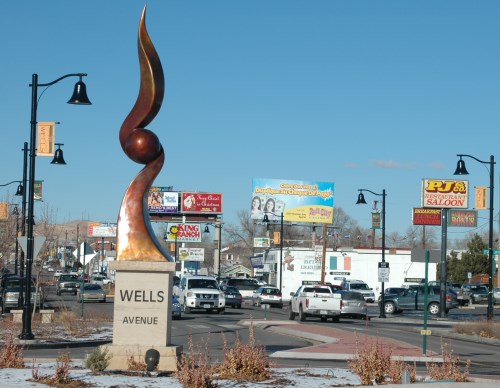 Reno's historic Wells Avenue neighborhood. Photo © Stan White
Source: Historic Reno Preservation Society.
Sponsored Links
Sponsored Link