Free presentations from the Historic Reno Preservation Society are open to the public. These programs are for you if you are a local history buff or just want to know more about how and why Reno and northern Nevada got to where we are today.
What is Rodeo? - Tuesday, April 12, 2022, 5:30 p.m. What is Rodeo? Is it a sport? Is it a performance, a circus, or "wild west show?" Is it a historical re-enactment? Rodeo, in fact, contains elements of all those things, with a bit of Indian Pow Wow and Charreria Mexicana thrown in. Presented by Dr. Michael Allen, a Professor Emeritus of History at the University of Washington, Tacoma. Visit the Historic Reno Preservation Society website to register and for webinar details.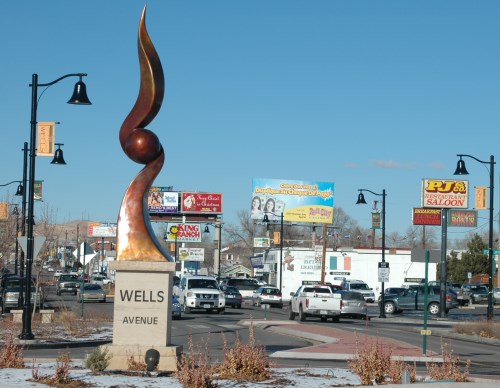 Reno's historic Wells Avenue neighborhood. Photo © Stan White
Source: Historic Reno Preservation Society.
Sponsored Links
Sponsored Link