---
Reno Area Pets & Dog Parks
---
Current Topics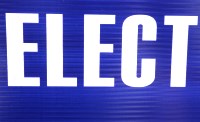 2014 General Election
The 2014 general election in Reno and Washoe County will be on Tuesday, November 4, 2014.
Please properly vaccinate and control your pets. Washoe County Regional Animal Services enforces all laws pertaining to domestic animals, such as dog licensing, while maintaining public and animal safety. And hey, we even have dog parks, where Rover can run free and enjoy interacting with his peers.
Washoe County Regional Animal Services Center


2825 Longley Ln., P.O. Box 11130
Reno, NV 89520
Information: 775-353-8900
Washoe County Dispatch
(report animal problems): 775-322-3647
Web site: http://www.co.washoe.nv.us/animal/field.html



City of Reno Animal Services


(dog licenses)
2825 Longley Ln., Reno, NV 89520
Information: 775-858-1616
Dog Parks

- Read Reno dog park rules.

Whitaker Park
550 University Terrace,
between Washington and
Ralston Streets

Virginia Lake Park
Mountain View and Lakeside Drive, north field
Rancho San Rafael Park
Located at the top of Sierra Street just below McCarran Blvd.

Hidden Valley Regional Park
4740 Parkway Dr., east Reno

Sparks Dog Park at Sparks Marina
Just off of I-80 (behind Western Village)



Nevada Humane Society


2825 Longley Lane, Ste. B, Reno, NV 89502
Information: 775-856-2000
Fax: 775-284-7060
Web site: http://www.nevadahumanesociety.org/



Nevada Humane Society's Animal Help Desk


Thousands of dogs and cats come into local animal shelters from pet owners who had a problem with their pet. Sometimes the family was moving or had some other change in their life circumstances, but in most cases they were experiencing a problem with their pet's behavior. When you call the Animal Help Desk, a knowledgeable, caring staff member or volunteer will personally respond to your request. This service is free.
Animal Help Desk: 775-856-2000 x200
Email: animalhelp@nevadahumanesociety.org


SPCA of Northern Nevada


Stanley James Walker Pet Care and Adoption Center
4950 Spectrum Blvd.
Reno, NV 89512
Information: 775-324-7773
Web site: http://www.spcanevada.org/

SPCA of Northern Nevada Thrift Store


401 Vine Street
Reno, NV 89503
Information: 775-324-7776