Mother's Day 2022 is on Sunday, May 8. All around the Reno area, you'll find Mother's Day full of opportunities to treat Mom and show her what a special lady she is. In addition to these activities, don't forget about taking Mom out for "Mother's Day Brunch and Dining in Reno and Sparks."
Mother's Day at the Nevada Museum of Art
Saturday and Sunday, May 7 - 8, 2022. Bring Mom to the Nevada Museum of Art on her day. The Reno Philharmonic, together with the Museum, explores the marriage of art and music with a new symphony by Jimmy López Bellido. Inspired by "The Altered Landscape: Carole Franc Buck Collection," the composition studies the dynamic interconnectedness of humans and the Earth and envisions a hypothetical future where we exist in harmony with our natural environment. Concert is from 4 p.m. to 6 p.m. Tickets available online. A new cafe is now open at the Museum. Hours are 11 a.m. to 3 p.m. on Saturday and Sunday. Need a gift for Mom? The Museum Store is open for both online and in-person shopping.
Visit the Discovery Museum
Sunday, May 8, 2022, 12 noon to 5 p.m. The Terry Lee Wells Nevada Discovery Museum will be open on Mother's Day. Mom might enjoy exploring this exciting place with the kids. There's always plenty of entertaining and educational things to do for both adults and children.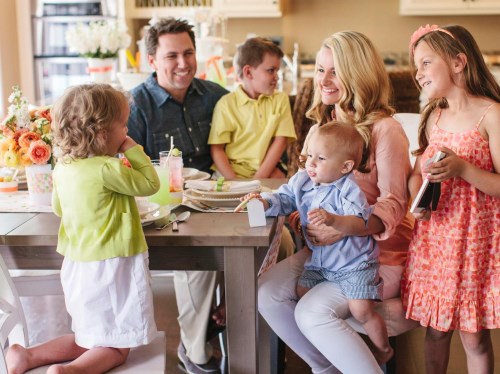 Mother's Day Motor Car Rides at the Nevada State Railroad Museum
Saturday and Sunday, May 7 - 8, 2022. Both the McKeen and Edwards motor cars will be offering rides during Mother's Day weekend. Adult tickets are $8 for the McKeen and $6 for the Edwards. First motor car departs at 10 a.m. and the last ride is at 2 p.m. The Museum is located at 2180 S. Carson Street in Carson City. (775) 687-6953.
Moms on the Run
Sunday, May 8, 2022, starting at 7 a.m. Moms on the Run is a non-profit which raises money to help northern Nevada women with cancer. The 2022 event features a 5K walk and 5K/10K run. Visit the website for more details and to register online. It will be at Foster Field next to Reno High School, 395 Booth Street.
Reno River Festival
Saturday and Sunday, May 7 - 8, 2022. The Reno River Festival is back in its traditional May time slot. If celebrating the Truckee River is something Mom would like to do, bring her on down to Wingfield Park to join the fun. Hours are 9 a.m. to 8 p.m. on Saturday and 9 a.m. to 7 p.m. on Sunday.
Mother's Day with the Reno Aces
Tuesday through Sunday, May 3 - 8, 2022. This six game series at Greater Nevada Field includes a Mother's Day celebration game starting at 1:05 p.m. It will be against the Round Rock Express. Get tickets online.
Mother's Day Spa Tour from Pineapple Pedicabs
Saturday, May 7, 2022, start times at 10 a.m., 10:30 a.m., 11:30 a.m., 12 noon. Tours last 3 hours. Treat yourself, your wife, your mother or someone special to an all-inclusive day of pampering. There will be three stops on this tour of downtown and MidTown Reno. Group size is 2 - 3 people and cost is $225 per person. Everything is included except a tip.
Mother's Day Boutique
Saturday, May 7, 2022, 9 a.m. to 1 p.m. The Boutique is brought to you by Riverside Farmers Market. It will be in front of the McKinley Arts Center on Riverside Drive in Reno. This fun day out with Mom will feature handmade artisanal goods, kid's art and play village, free yoga and childcare, breakfast and lunch options from several eateries, family photos and live music.
Take Mom to the Movies
Theaters are open again and just about every Mom likes movies. You might treat her to a show at the IMAX theater in Sparks or get her a movie gift certificate so she can pick her own flick. For an out-of-this-world experience, take her to the Fleischmann Planetarium.
Mother's Day Train Rides on the V & T Railroad
Saturday and Sunday, May 7 - 8, 2022. The Virginia and Truckee Railroad will come alive on Mother's Day weekend 2022 with a trip back to the Wild West. These special edition train round-trip rides from Carson City to Virginia City include coffee, mimosas, pastries and a special gift for Mom, wild West history, storytelling, shopping and dining in Virginia City, and spectacular scenery during the trip. Tickets (available through the website) are $60 for adults, $35 for children ages 2 to 15, $52 for seniors 65+ and veterans, and free for kids 2 and under when sitting on an adult's lap. Trains depart the Eastgate Depot for Virginia City at 10 a.m. and the return trip departs at 3 p.m. No dogs allowed except service dogs.
Sponsored Links
Sponsored Link