Thanksgiving Day and weekend in Reno and Sparks have many options for participating in family friendly events. It's a time when activities revolve around good food and visiting with family and friends. Thanksgiving Day 2016 is on Thursday, November 24.
For Thanksgiving dinner, lots of people like to eat out. There are great places around Reno and Sparks to enjoy this special meal. Learn where from my article "Thanksgiving Day Dining in Reno and Sparks."
Meet the Turkeys Family Open House at Rancho San Rafael Regional Park
Saturday, November 19, 2016. Celebrate the season of the turkey by bringing the family to Rancho San Rafael Regional Park for this free event from 10 a.m. to 1 p.m. Activities include crafts and activities inside the Discovery Room and a chance to meet some live turkeys. In addition, there will be horse and pony rides provided by Lorie's Pony Express for $5, farm animals,and Moolisa the milking cow from the Nevada Department of Agriculture. Bring your camera for fall and Thanksgiving photos with the turkeys. Please bring a non-perishable food item to donate to the Food Bank of Northern Nevada.
Scheels Turkey Trot
Thursday, November 24, 2016 - Bring the family to the Scheels Turkey Trot and work up an appetite for that big meal later in the day. Participants can choose from a fun 2 mile walk or run, or a timed 10K run. Races start and finish by Scheels in the Outlets at Sparks, 1200 Scheels Drive. The 2 miler circles around Sparks Marina Park and the 10K course takes the local bike path and nearby city streets. The 10K starts at 8:30 a.m. and the 2 mile fun run shortly thereafter. Every runner and walker receives a commemorative long-sleeve souvenir shirt, fruit and refreshments. Proceeds benefit Keep Truckee Meadows Beautiful and the City of Sparks Youth Scholarship Fund. For more information, e-mail tramociotti@cityofsparks.us or call (775) 353-7898. Those who wish to participate in the second annual Turkey Trot costume contest are encouraged to walk or race in garb that fits the Thanksgiving Day theme. Dogs, bikes, skateboards, scooters and skates are prohibited at the event.
Candy Cane Express Trains on the V&T Railroad
November 25 - 26, December 3 - 4 and 10 - 11, 2016. There will be two trains each day departing from the Virginia City depot (166 F Street), at 12 noon and 2 p.m. You'll ride in vintage Virginia and Truckee Railroad cars, heated for this chilly time of year. Enjoy hot chocolate, cider, candy canes and cookies during these holiday trips. The fare is $19 for adults, $8 for kits 2 to 12. Under 2 ride free on an adult's lap. Reservations required - buy tickets online. You can buy tickets the day of the event if any seats are available after trains are boarded, but don't count on it. For more information, call (775) 847-0380.
Reno Ice Skating Rink
Wednesday, November 9, 2016. The Downtown Reno Ice Rink at Greater Nevada Field opens on November 9 and will be open throughout the Thanksgiving holiday weekend. There is skating every day through the winter season. Refer to "Reno Ice Skating Rink Schedule" for more about times and dates.
Polar Express on the V&T Railroad
November 17 through December 23, 2016 - The special Polar Express™ excursions on the V&T during Thanksgiving weekend (no rides on Thanksgiving Day) give families and kids a chance to experience the holiday spirit just like in the movie of the same name. There are three runs per day and tickets are going fast - get advance tickets online or you may be left at the station. For information, call (775) 291-0208 or toll-free at (877) 724-5007.
"Miracle on 34th Street" at The Eldorado
November 22, 2016 - January 1, 2017. This holiday show is a heartwarming musical based on the classic 1947 holiday movie of the same name. The story revolves around single mother, Doris Walker, who doesn't want her six-year old daughter's head filled with romantic notions about Christmas. That is, until they both discover that the Macy's department store Santa Clause may actually be the real Kris Kringle. Restaurant discounts are included with tickets. Tickets are available online. For more information on show times and tickets call 800-879-8879. The Eldorado is at 345 North Virginia Street in Reno.
Nevada Museum of Art
This Thanksgiving weekend, the Nevada Museum of Art has a number of on-going exhibits suitable for family visits. Of particular interest is the exhibit titled "A Shared Legacy: Folk Art in America," opening the weekend before Thanksgiving. The Museum will be closed on Thanksgiving Day and open from 10 a.m. to 6 p.m. from Friday, November 25 through Sunday, November 27, 2016.
Other Museums and Shows
Many Reno / Sparks museums, and also those down in Carson City, have a variety of exhibits and activities available during the Thanksgiving holidays. Check "Museums, Culture, and Shows in Reno / Sparks, Nevada" to see what's available. Be sure to call ahead for holiday hours.
Movies during Thanksgiving Day Weekend
There will be lots of good movies in local theaters during this holiday season. You can lessen the holiday hassle and avoid lines at the theater by buying advance tickets online. And don't forget to consider movie tickets as gifts, something just about everyone enjoys.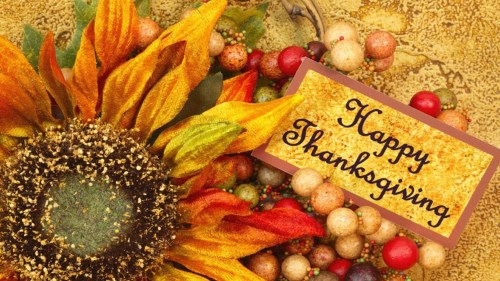 Star Shows at the Fleischmann Planetarium
Travel out of this world with star shows and parties at the Fleischmann Planetarium at the University of Nevada, Reno. There are a number of new and continuing shows playing right now, plus star parties every Friday of the month at Maclean Observatory in south Reno. Show tickets are $7.50 for adults, $5 for children, seniors, UNR, WCSD, military and groups. Fall hours are 12 noon to 8 p.m. Monday through Thursday, Friday from 12 noon to 9 p.m., and Saturday from 10 a.m. to 9 p.m. Open hours on Sundays and holidays are 10 a.m. to 6 p.m. Call (775) 784-4812 for more information.
Thanksgiving Weekend at Animal Ark
Friday and Saturday, November 25 - 26, 2016. Bring the family to enjoy the animals in the cooler temperatures of late fall when they are active and frisky. The predators are putting on their winter coats and the bears are gorging themselves in preparation for winter hibernation. If you aren't wild about the annual holiday shopping frenzy after Thanksgiving, come out to the Animal Ark and get wild with the animals. Admission is $12 for adults, $10 children (3 to 12), $11 seniors (62+), free for age 2 and under. Hours are 11 a.m. to 3 p.m. From Reno, take U.S. 395 north, turn right on Red Rock Road, go 11.5 miles, then right onto Deerlodge Road. For more information, call (775) 970-3111 (area code required). Weather may cancel - call 1-775-970-3111 before driving out and listen to the recording for any changes due to weather.
Thanksgiving Weekend Skiing and Snowboarding
Lake Tahoe area ski resorts like to open for the big Thanksgiving holiday weekend, but snowfall generated by Mother Nature has a lot to do with it. Avid skiers and snowboarders will know if conditions are good. Everyone else can get the latest information from the websites of those resorts they are interested in visiting.
Go Play in the Snow
If there is enough snow, Sierra Nevada and Lake Tahoe area snow play areas and ski resorts will be ready for slipping and sliding. If the weather is nice during the break, it will be a great time to take the kids up to the mountains for some sledding, tubing, and other fun in the snow. There are some really nice places close to the Reno area. Call ahead or check the website to make sure your destination is open for the season.
Black Friday in Midtown
Friday, November 25, 2016, 11 a.m. to 4 p.m. Shop local and help others in our community. Donate $20 and receive a limited-edition Black Friday in Midtown shopping pass. With this pass, you will receive freebies and discounts at over 30 Midtown merchants, restaurants, and bars. All proceeds benefit students in need at Mount Rose School / Children in Transition.