Admission fees are annually waived at many public lands facilities administered by the federal government on certain holidays and other special days. Other fees, such as for overnight camping and cabin rentals, will still apply.
National Parks Entrance Fee-Free Days in 2023
Bureau of Land Management Fee-Free Days in 2023
Site-specific standard amenity and individual day-use fees at Bureau of Land Management (BLM) recreation sites and areas will be waived on the following dates in 2023.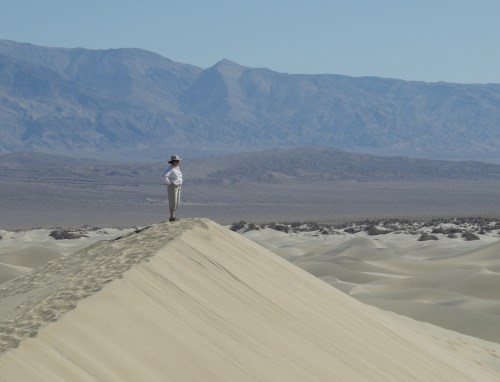 Hiking the sand dunes in Death Valley National Park. Photo © Stan White
Most of the time, many facilities operated by these two agencies have no entrance fees. For those that do, the following days will be fee-free in 2023.
January 16: Martin Luther King Jr. Day - USFS, USFWS
February 20: Presidents Day, USFS, USFWS
June 10: National Get Outdoors Day - USFS
September 23: National Public Lands Day - USFS, USFWS
November 11: Veterans Day - USFS, USFWS
Sponsored Links
Sponsored Link